Replaced the mechanical seal. The factory seal is installed with the KSB emblem, but in fact it is Burgmann MG13 / 38.
The pump installed a mechanical seal John Crane 38 mm T2100 N BS GGR1S1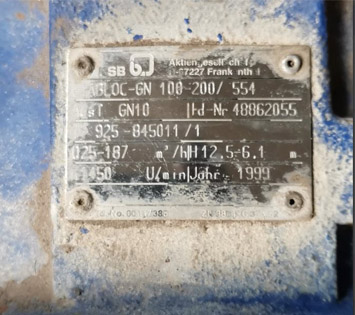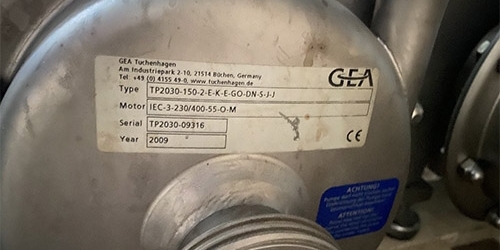 GEA Tuchenhagen TР single-stage centrifugal pumps are efficient hygienic pumps of the GEA Smartpump series for pumping media with a variety of complex biochemical properties.
Application: filtration, filling lines, cleaning in the dairy and beverage industry, in the brewing industry, in the manufacture of cosmetics, in CIP washing and sterilization systems, in non-selective washing systems, etc.
Mechanical mechanical seals used in such pumps must meet the highest quality standards, in particular the requirements of the US Food and Drug Administration and the US Pharmaceutical Industry.
Mechanical seal BTS Engineering R-GEA for GEA pump Tuchenhagen TP2030-150-2-E-K-E-GO-DN-S-J-J art. 244-000042 is made in accordance with FDA standards and is intended for use in areas with strict requirements for sanitary and hygienic conditions:
various options of friction pairs: graphite/ silicon carbide (standard), silicon carbide (Sic) / Silicon carbide( Sic), Carbon carbide/ stainless steel.
versions of EPDM (ethylpropylene rubber) or Viton (fluoro rubber) elastomers
the mechanical seal is clearly fixed with a special groove.
also applicable for T TP / TPS: TP 1020, TP 2030, TP 1540, TP 2050, TP 3050, TP 5060, TP 7060, TP 2575, TP 8080, TP 16040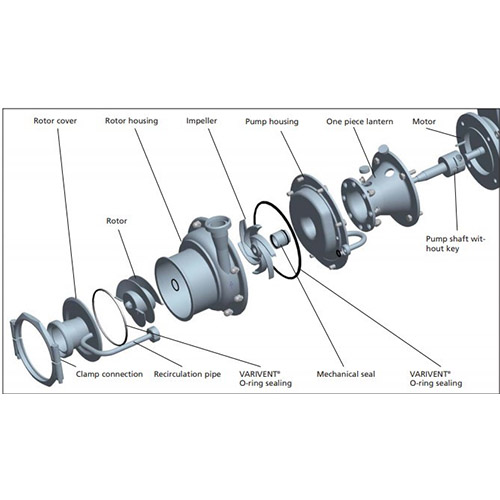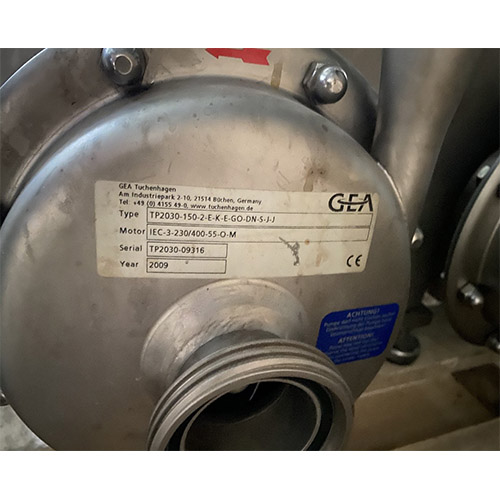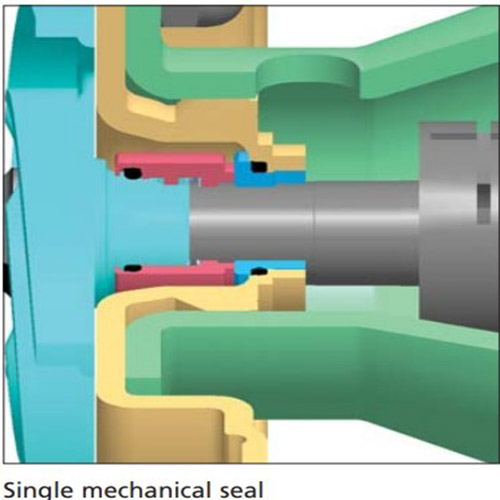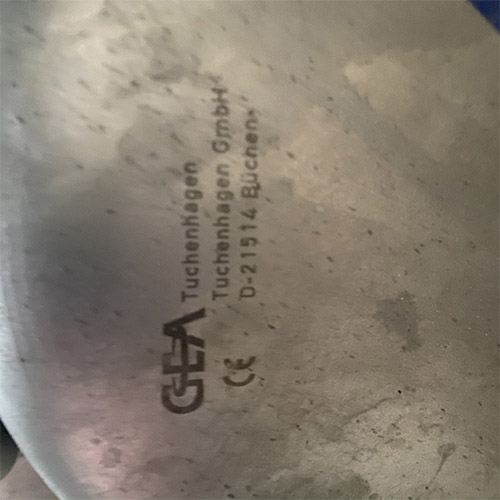 The Wilo IL 125/250-11/4-IE1 pump is a single-stage low-pressure centrifugal pump in the Inline version with the following elements:
Sliding mechanical seal AQEGG
Flanged connection with pressure measuring pipe R 1/8
Connection element
Coupling
Motor according to IEC standard
They are used in air conditioning systems and cooling systems due to reliable condensate drainage due to the perfect design of the connecting element (patented) Mechanical seal MG12 / 32-G60 AQ1EGG M16 KIT (2026903) is used in pumps of the CronoBloc-BL, CronoTwin-DL, CronoLine-IL, CronoTwin-DL-E, Stratos GIGA B, CronoBloc-BL-E, CronoLine-IL-E, Stratos GIGA, Stratos GIGA D series-always available.
The XV-F series of electric pumps are vertical centrifugal pumps, non-self-priming, with linear suction and drive, and their high performance makes them ideal for use in pressure equipment, industrial installations, and all applications requiring high pressure.
SQQE Mechanical Seal the cartridge type is used, which provides easy replacement. Cartridge-type mechanical seals are used in cases where exceptional reliability, increased service life, ease of installation are important, the use of seals of this type is due to the requirements of regulatory documents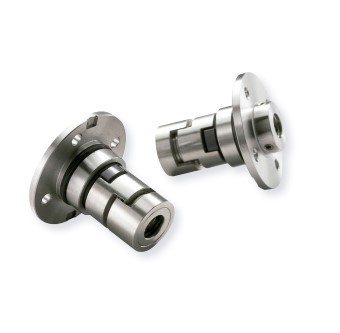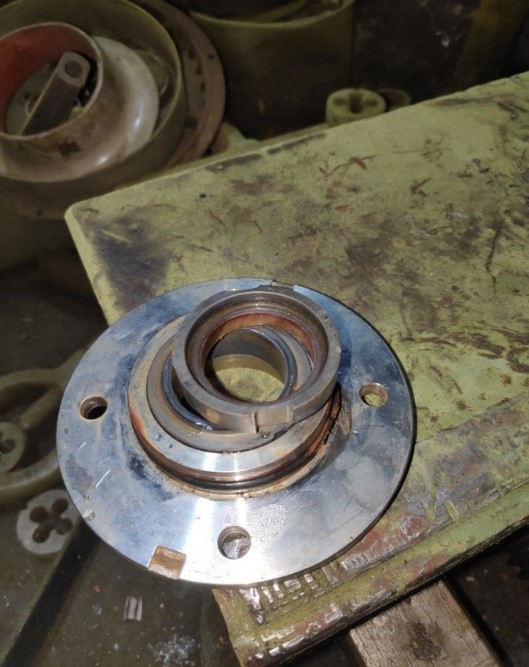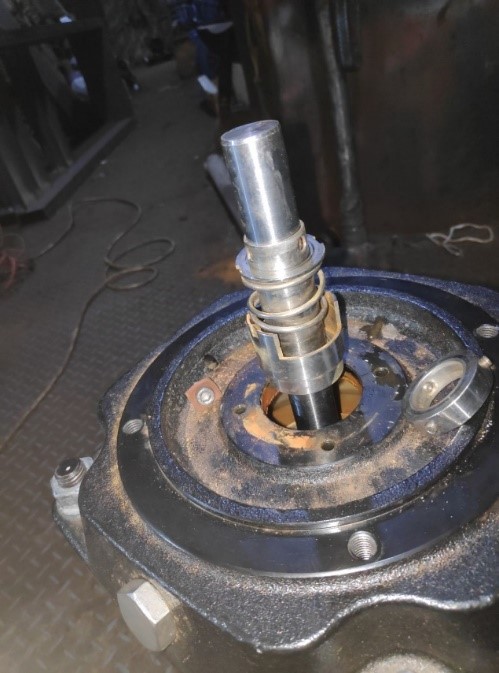 All the materials and components that we use in BTS mechanical seals are of the highest quality.
The mechanical seal of the shaft of KSB Etaline pumps is single uncooled, friction pair silicon carbide / silicon carbide, special elestomer or ethylene-propylene rubber. Other materials are also possible, according to the media being pumped.
Our specialists replaced the seal in the KSB Etaline G 32-160/034pump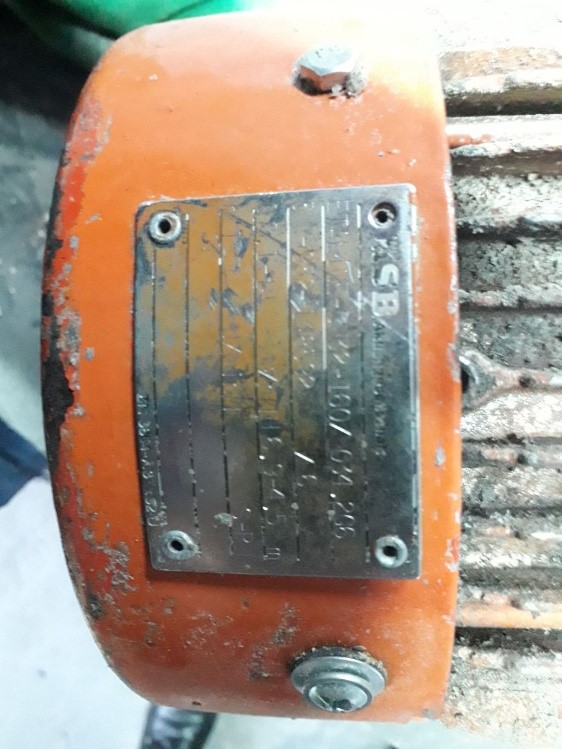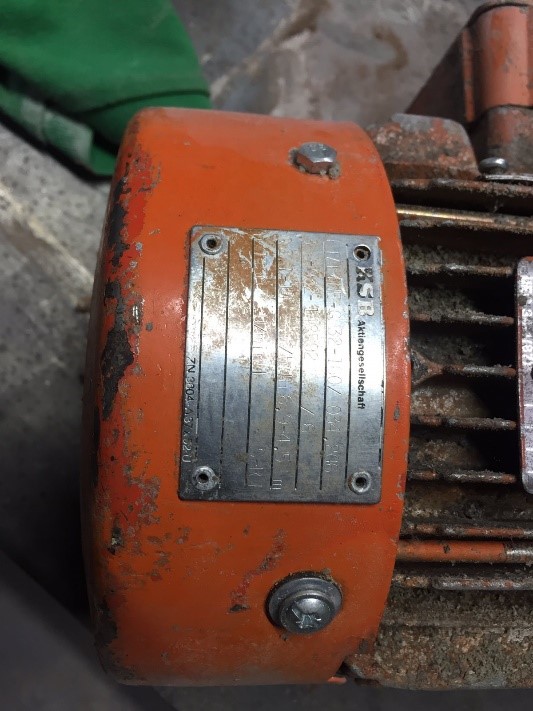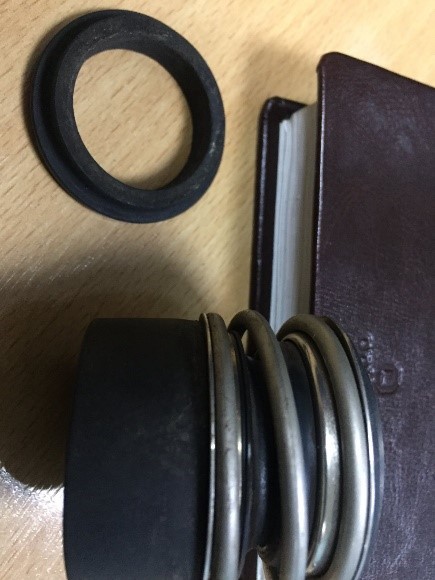 There are several points that you should pay attention to when choosing and installing a seal :
When pumping media with abrasive components, increased wear of the hydraulics and the shaft seal should be expected. In this case, it is necessary to reduce the usual intervals between inspections.
When installing the seal, to reduce the friction forces, moisten the shaft sleeve and the seat of the fixed ring of the mechanical seal with water.
The mechanical seal has a slight or imperceptible leakage (in the form of steam) during operation.
Increased wear due to dry running! If possible, never allow it .
KSB pumps of the Etaline PumpDrive series are designed for pumping liquids that are not chemically aggressive in heating, water supply, etc. By design, Etaline is a monoblock pump with a horizontal nozzle arrangement in one line -"inline".
The LOWARA "in-line" dry rotor circulation pump of the LNEE 40-125/15/S25RCS4 series can be used in engineering systems for heating, ventilation, air conditioning, ventilation systems, as well as in water supply and irrigation systems. LOWARA LNEE pumps use various mechanical seal options KL01AF1, KL01AF7, KL01AF8, KL01AF2, KL01AGL, KL01AGN, KL01AF4, KL01AGA, KL01AF5, KL01AGB, KL01AGM, KL01AGP in material combinations BQ1EGG, Q1Q1EGG, U3AEGG, BQ1VGG, Q1Q1VGG, U3AVGG.
Our specialists have replaced the mechanical seal Mech. Seal D22 kit Q1Q1EGG KL01AF2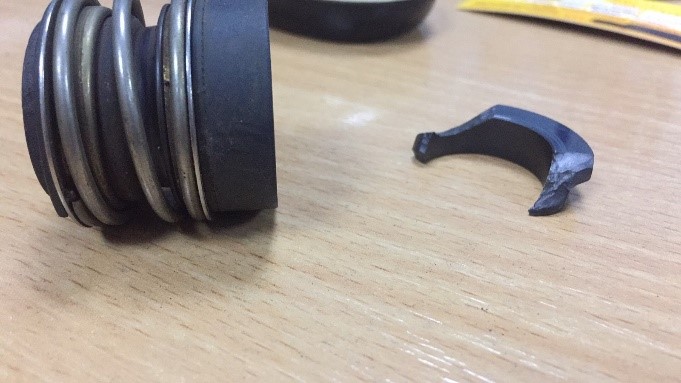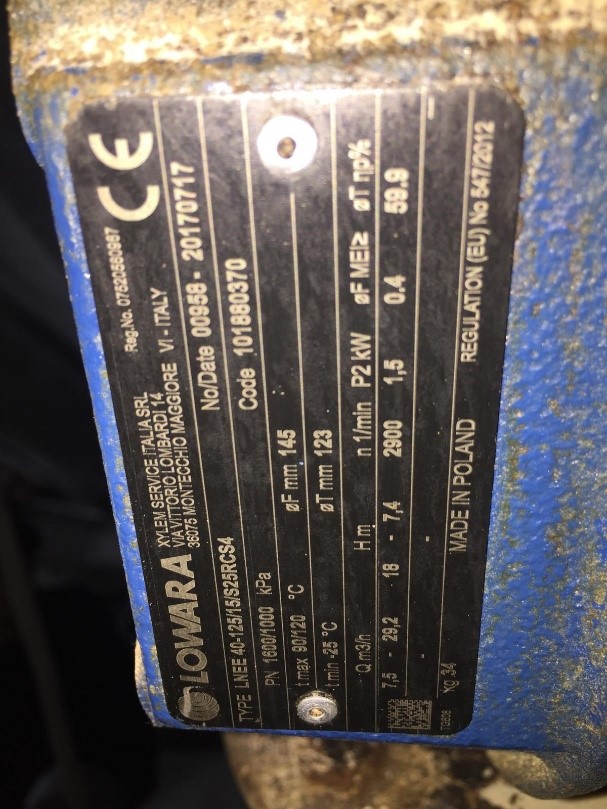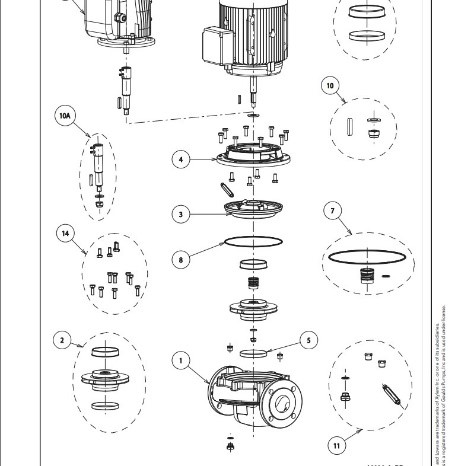 We will offer you a reliable replacement of the LOWARA seal, according to your individual requirements, fluid properties and pump operating conditions.
ТМ Speck pumpen pumps are used in the industrial sector, in swimming pools, in the household sector, in communal services, in heating systems, water supply, etc..
Vertical multi-stage centrifugal pumps of the IN-V-S-F series from the company Speck Pumpen have high performance and reliability. All parts of the pump in contact with the pumped medium are made of stainless steel. The shaft is protected by a mechanical seal, bearings - ceramic. Mechanical seal ТМ BTS for the Speck pumpen IN-V-S-F 32-120 pump is well proven in operation, durable and reliable.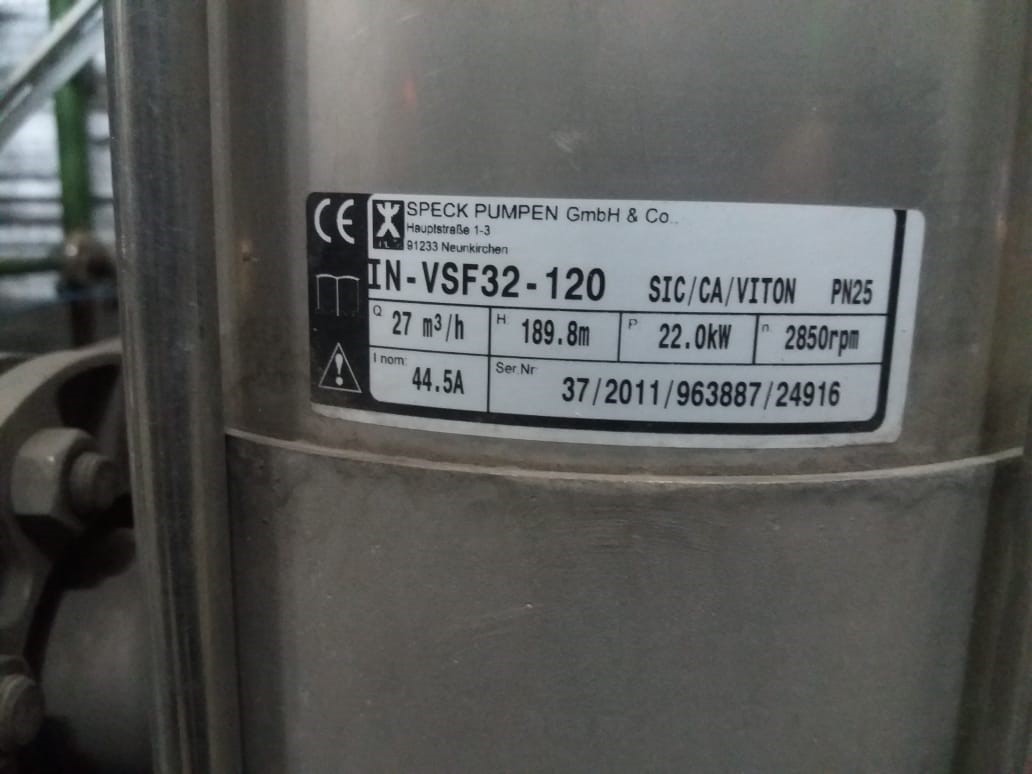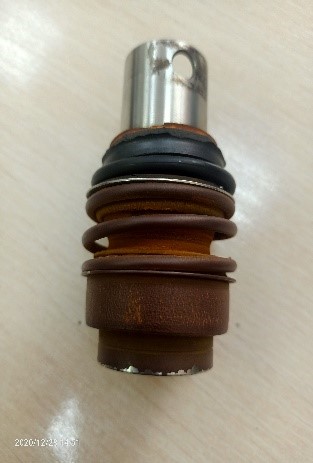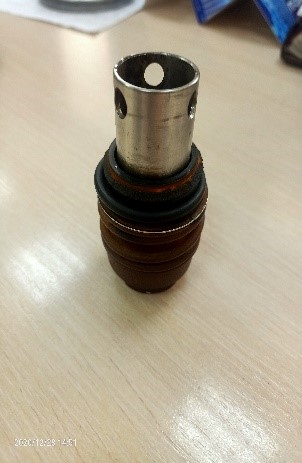 Suitable for such liquids: water, moderately aggressive liquids.
Limitations for the pump: no abrasive particles, contact with a chemically aggressive environment.
Areas of use: water treatment , water supply, fire extinguishing systems, irrigation systems, cooling systems, etc.
Vertical multi-stage centrifugal pump with suction and pressure connections at the same level (in-line), allowing it to be installed in a horizontal single-pipe system. The pump head and base are made of cast iron - all other wetted parts are made of stainless steel. The cartridge shaft seal provides high reliability, safe handling, easy maintenance and access. Power transmission is carried out through a detachable coupling. The connection to the pipeline is made via DIN flanges.
The pump is equipped with a three-phase asynchronous motor with fan cooling.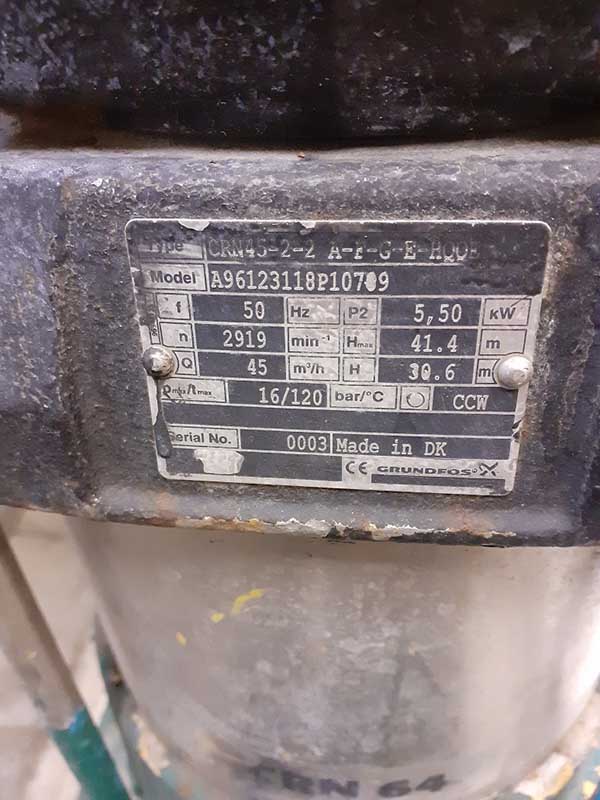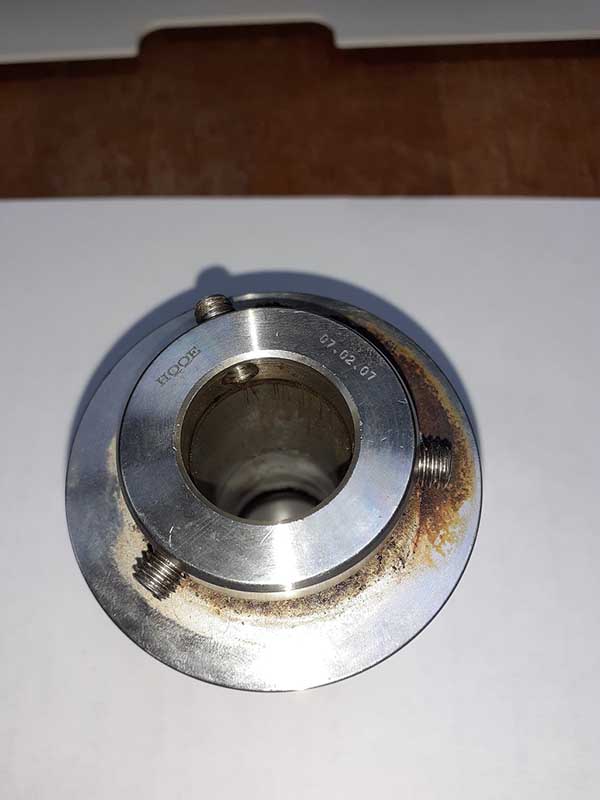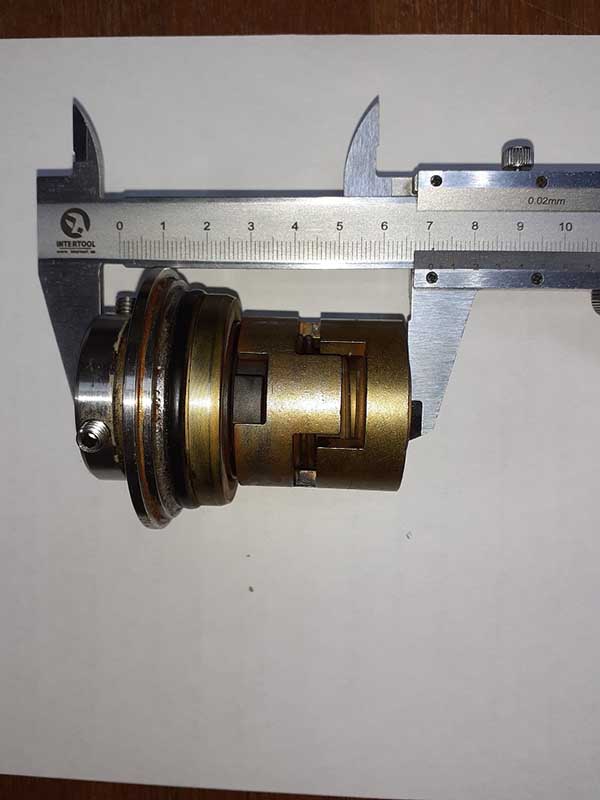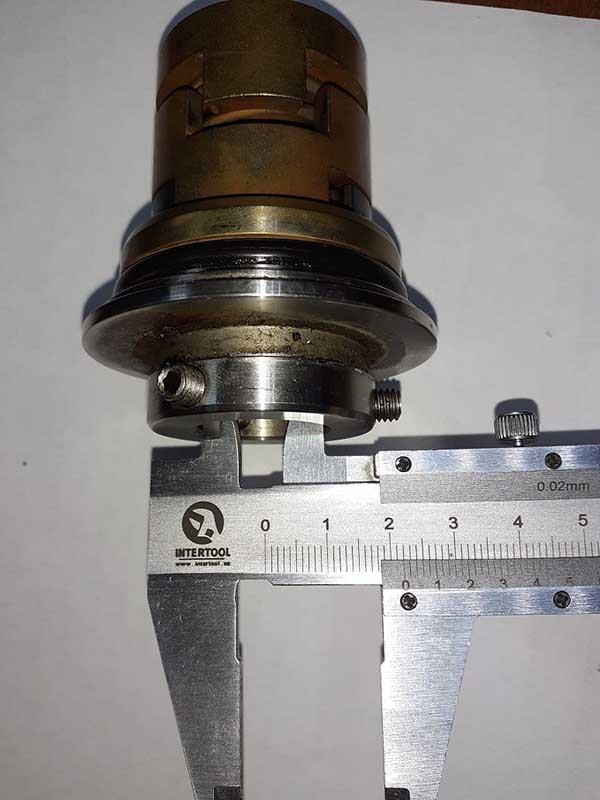 We offer mechanical seals for WILO pumps of various brands.
Mechanical seal for WILO IL80/130-5,5/2 Art-№ 2088394 (item number of the seal 2026902)
Mechanical seal for WILO IPL32/135-1,5/2 Art-№ 2152931 (item number of the seal 122097593)
Mechanical seal for WILO IL80/210-3/4 Art-№ 2088383 (item number of the seal 2026902)
Mechanical seal for WILO IL65/220-3/4 Art №2088358 (item number of the seal 2026902)
Mechanical seal for WILO MVI805-1/16/E/3-400-50-2 (4024729)
Mechanical seal for WILO IL100/170-3/2 Art №2088408 (item number of the seal 2026903)
Mechanical seal for WILO IL65/170-11/2 Art №2088360 (item number of the seal 2026902)
Mechanical seal for WILO MVI107-1/16/E/3-400-50-2 арт. 4070473
Mechanical seal for WILO IL100/150-1,5/4 Art №2088417 (item number of the seal 2026902)
Mechanical seal for WILO MVI3205-3/16/E/3-400-50-2 Art №4035907
Mechanical seal for WILO IL32/140-1,5/2 Art №2088305 (item number of the seal 2026901)
Mechanical seal for WILO IPL32/90-0,37/2 Art №2022619 (item number of the seal 122097593)
Mechanical seal for WILO MVI1603-3/16/E/3-400-50-2 Art №4035836
Mechanical seal for WILO BL65/265-7,5/4 Art-№2142025 (item number of the seal 2026902)
Mechanical seal for WILO MVI206-1/16/E/3-400-50-2/B Art №4024667
Our mechanical seals for WILO pumps have proven themselves well over the years. We can choose the seal materials individually, depending on the specific working conditions (fluid to be pumped, temperature, etc.)
Replacing the mechanical seal on the STUART pump
We offer all kinds of mechanical seals for Stuart Turner pumps, including Stuart Turner Monsoon M330N, M550N, Monsoon N 1.5 bar, N 2.0 bar, N 3.0 bar, U 1.5 bar, U 2.0 bar, U 3.0 bar, ST 55, ST 66, ST 15, ST 20 and many others. Stuart Turner Monsoon - high-performance brass pumps for ventilated systems.
Our engineering expertise and continuous investment in innovative products ensure that all our seals are designed and manufactured to the highest quality standards and remain the most reliable on the market for Stuart Turner pumps
15 posts